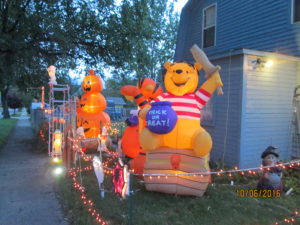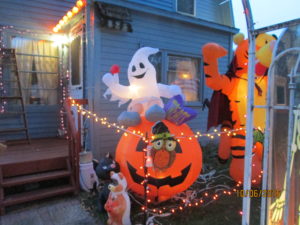 The lights are on at the House on Pooh Corner in the Neighborhood of Make Believe, and the radio station is playing the Halloween Pooh mix.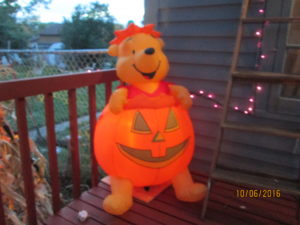 Winnie the Pooh on the porch, hiding in a pumpkin shell.
Perhaps he really liked the Mother Goose rhyme about Peter Peter Pumpkin Eater?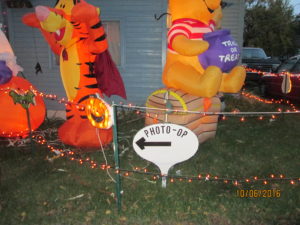 We had the photo op with Santa at Christmas last year.
It got a great deal of traffic, so we added a photo op for Halloween this year.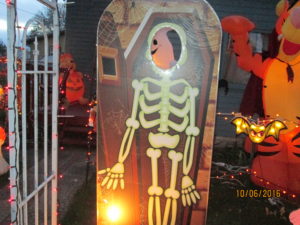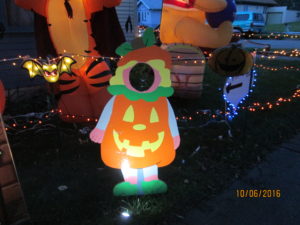 The skeleton is for adult-height people and the pumpkin person is for shorter people. However, we saw several taller people bend down to be pumpkin girl!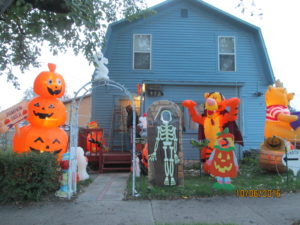 From the front, at dusk. Have not got out to try to take after-dark pictures yet.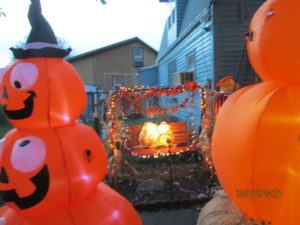 My swingers.
The scarecrow couple on the swing have been enjoying Halloween and Thanksgiving for many years now. One of them has still not located his trick-or-treat bucket — hopefully he will find it soon!