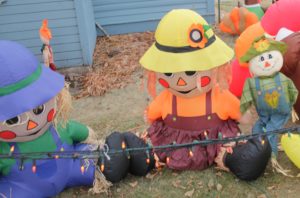 The turkeys were nestled, all snug in their beds…
Whoopsie, wrong poem.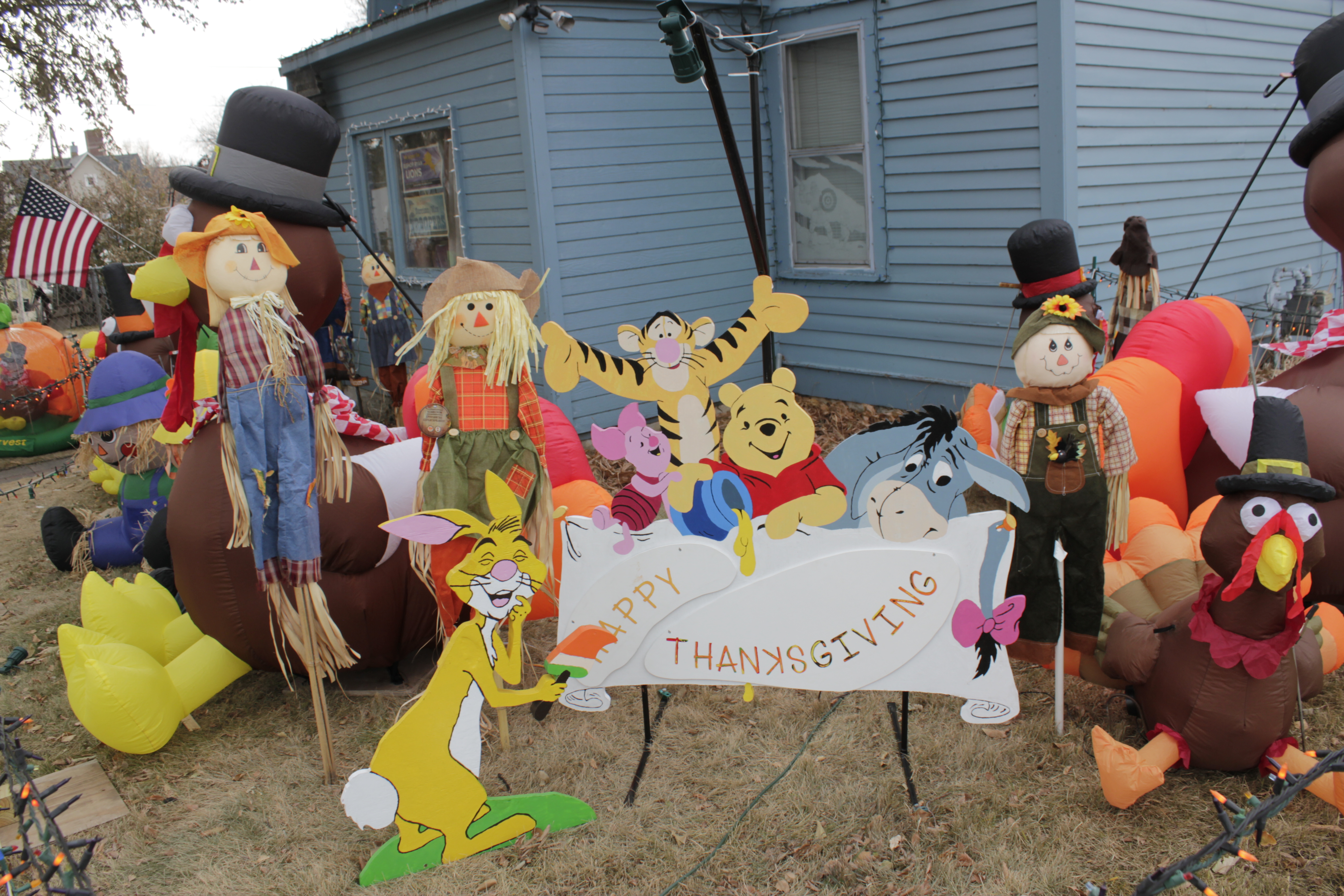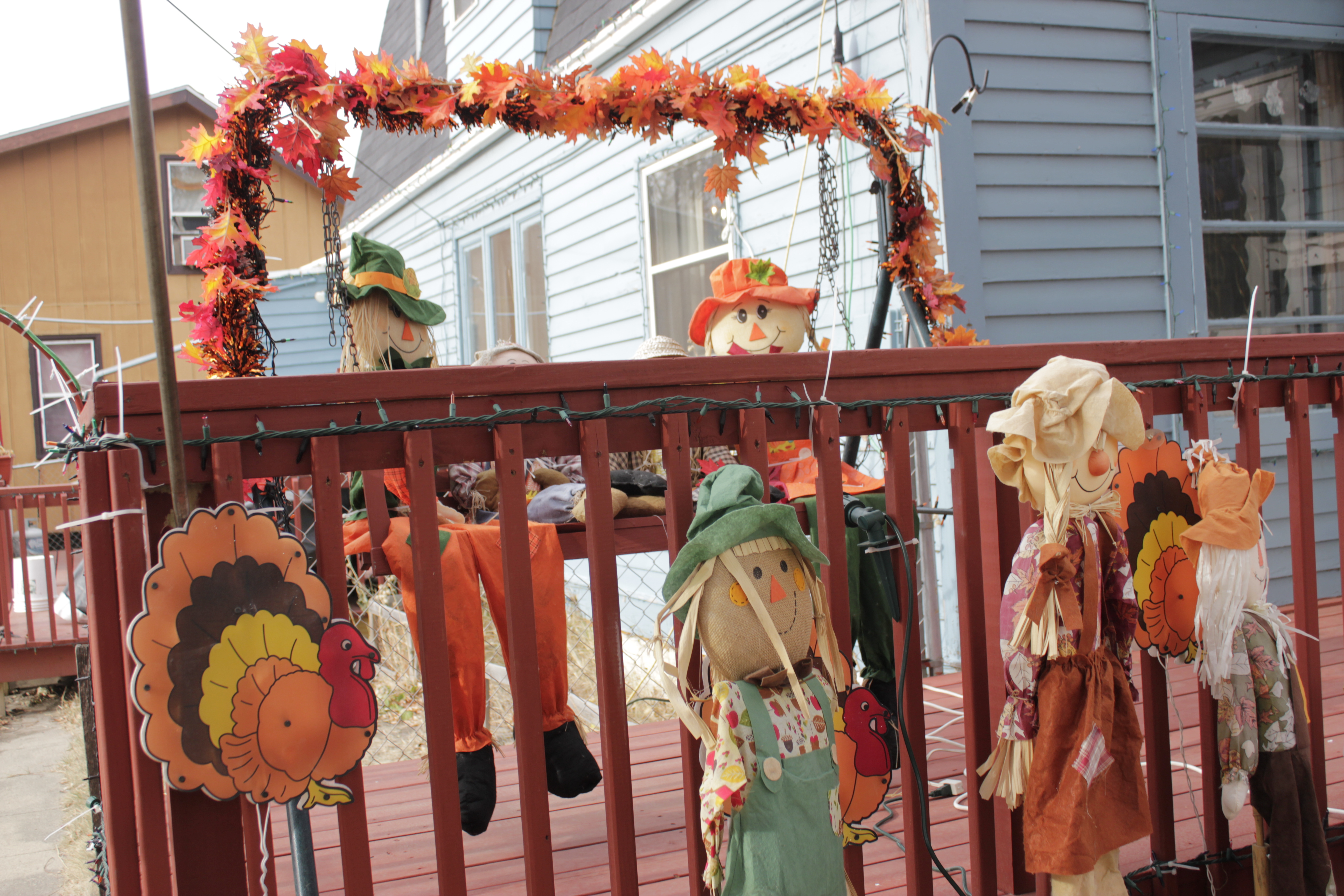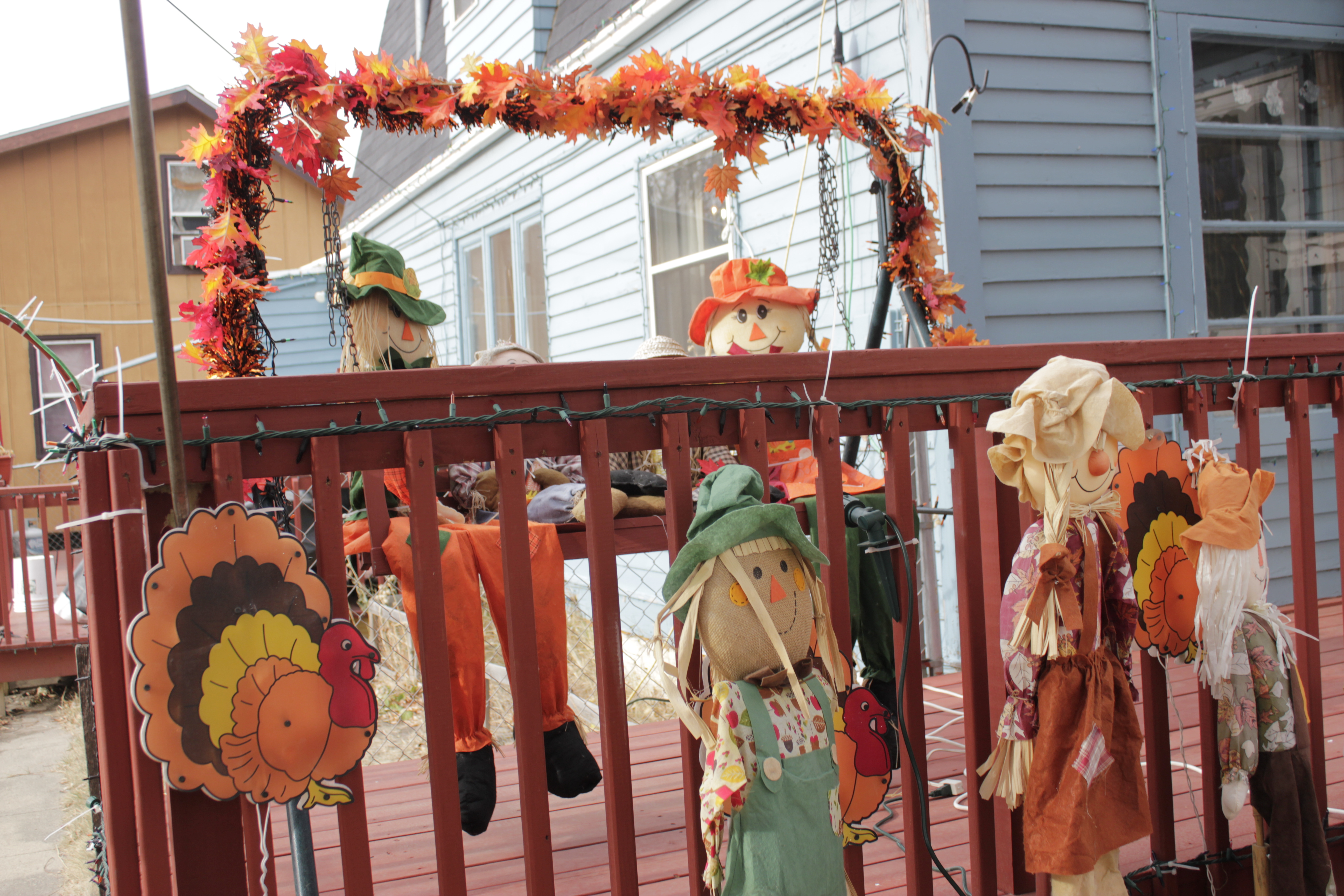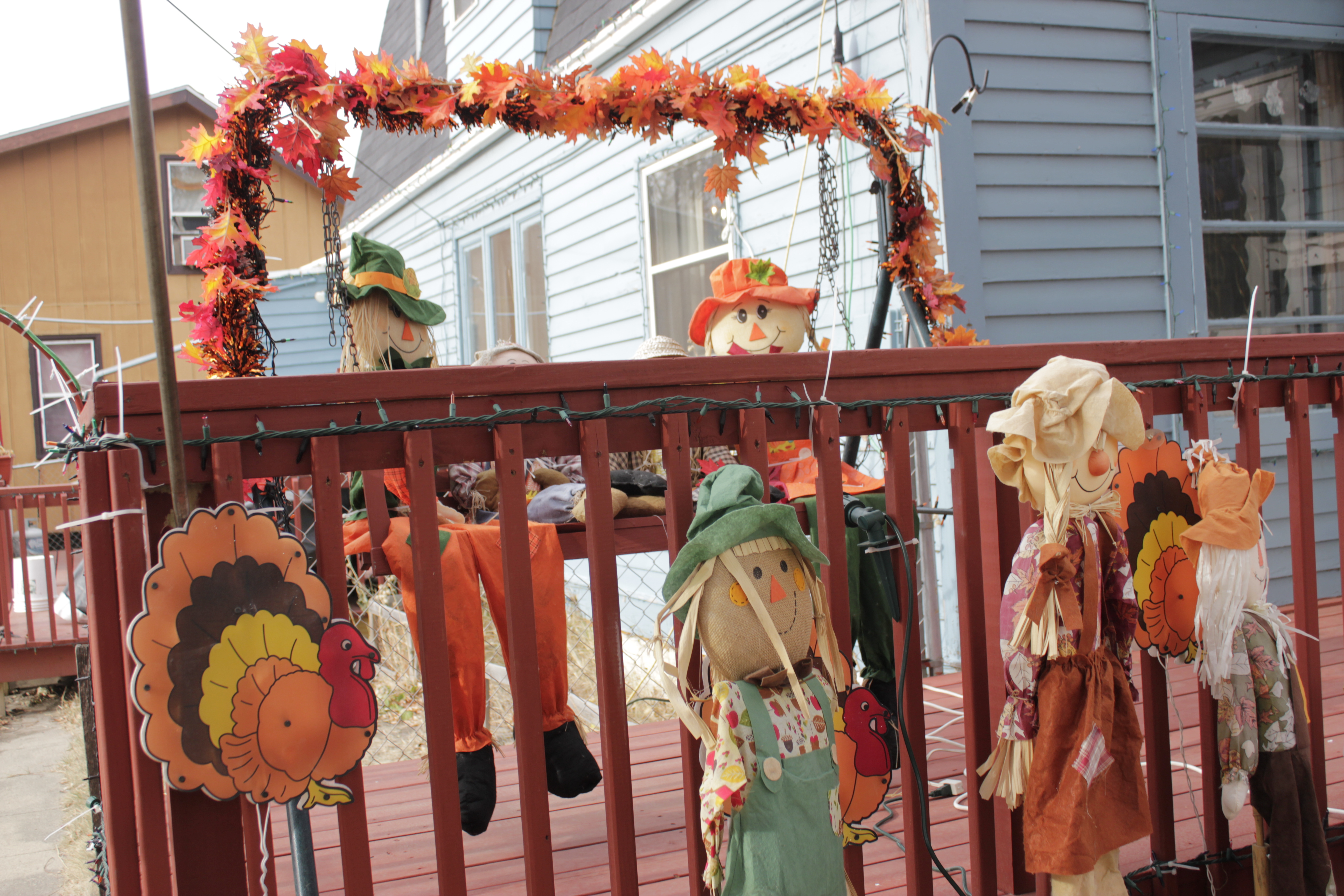 The scarecrows are delighted that they are not covered in snow this year!
The scarecrow children are still happy that their parents had found their way home this fall.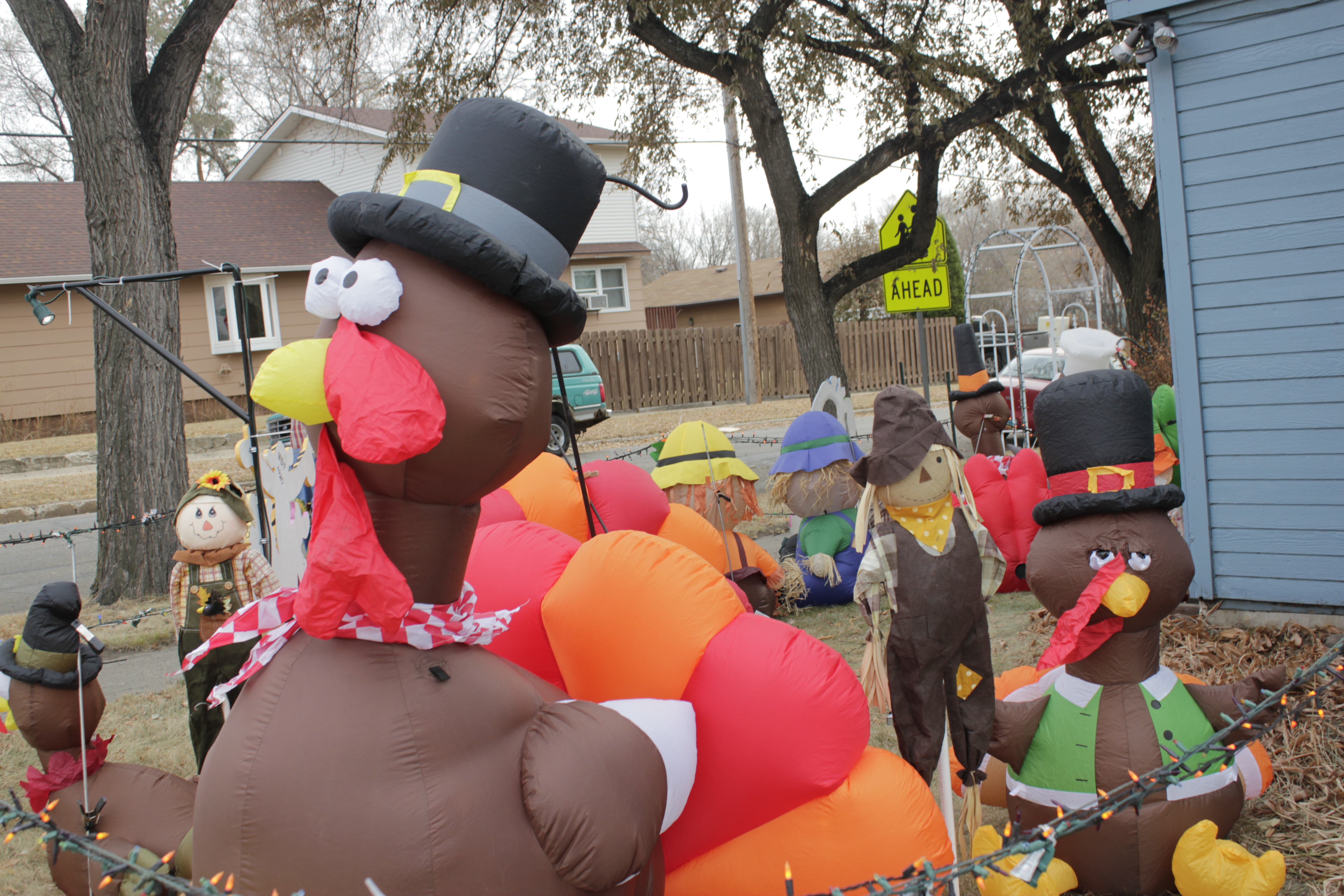 Mister Turkey is watching for those sneaky hunters…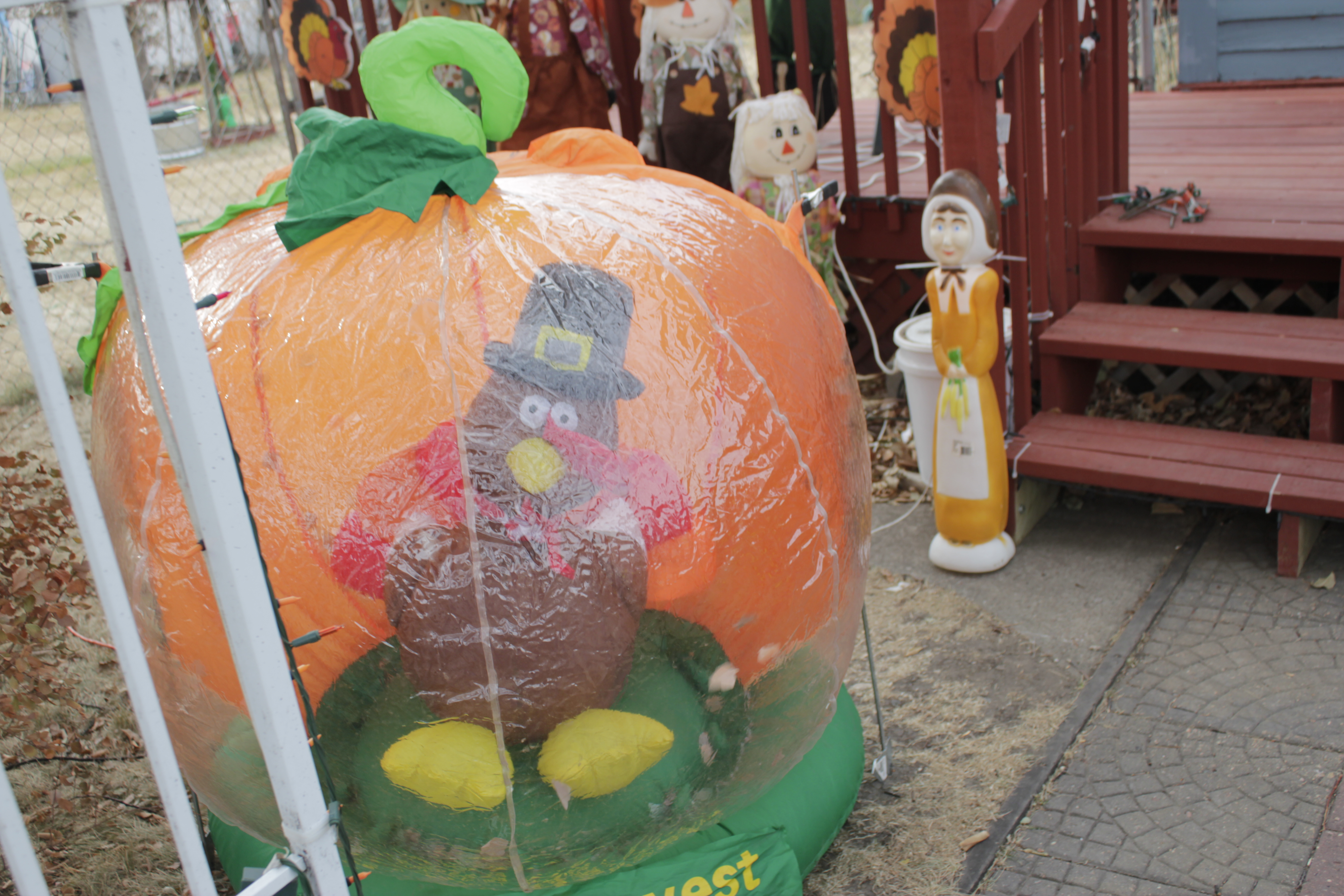 Instead of "Turkey in the Straw" we have "Turkey in the ball"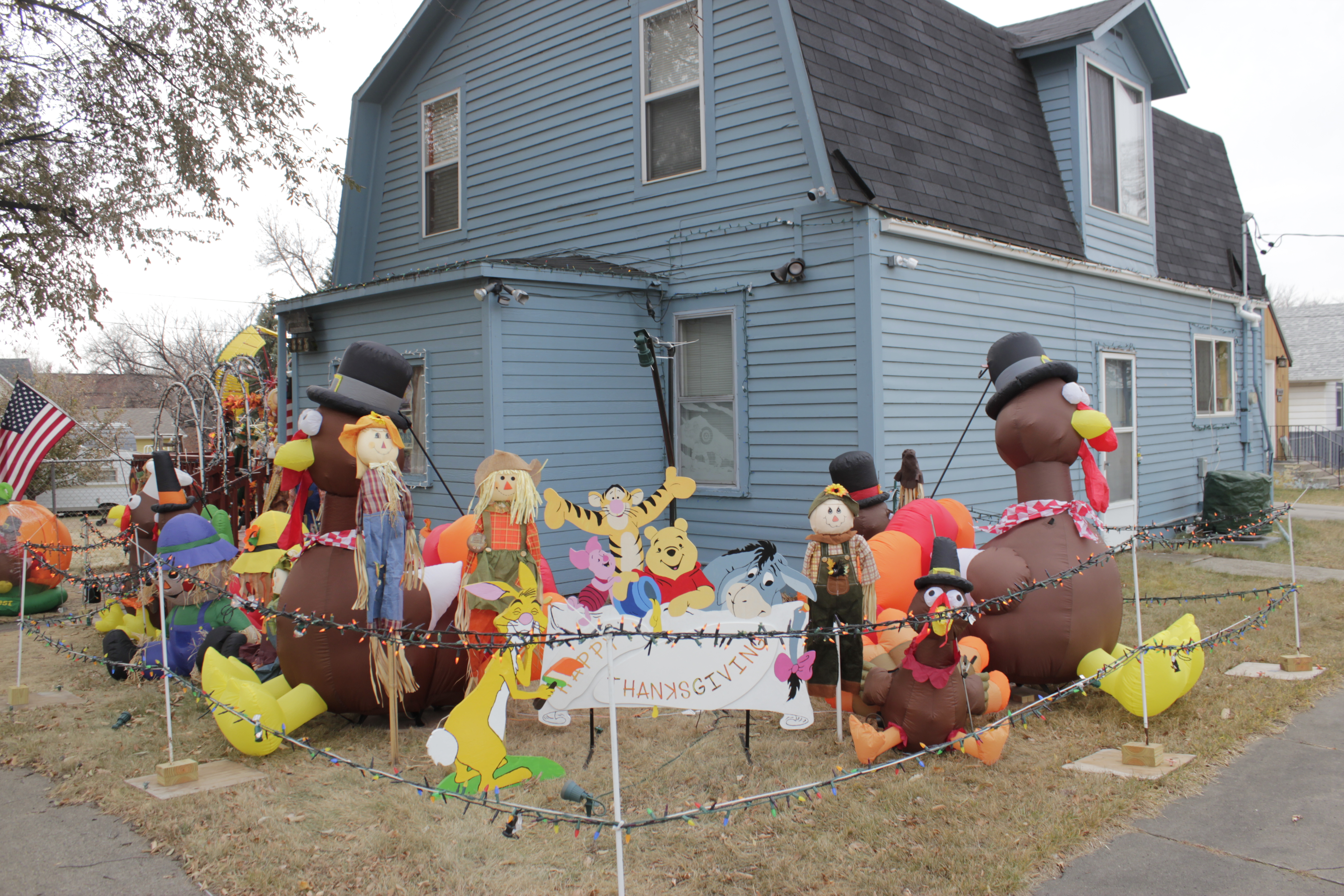 Winnie the Pooh and his friends all want to welcome you!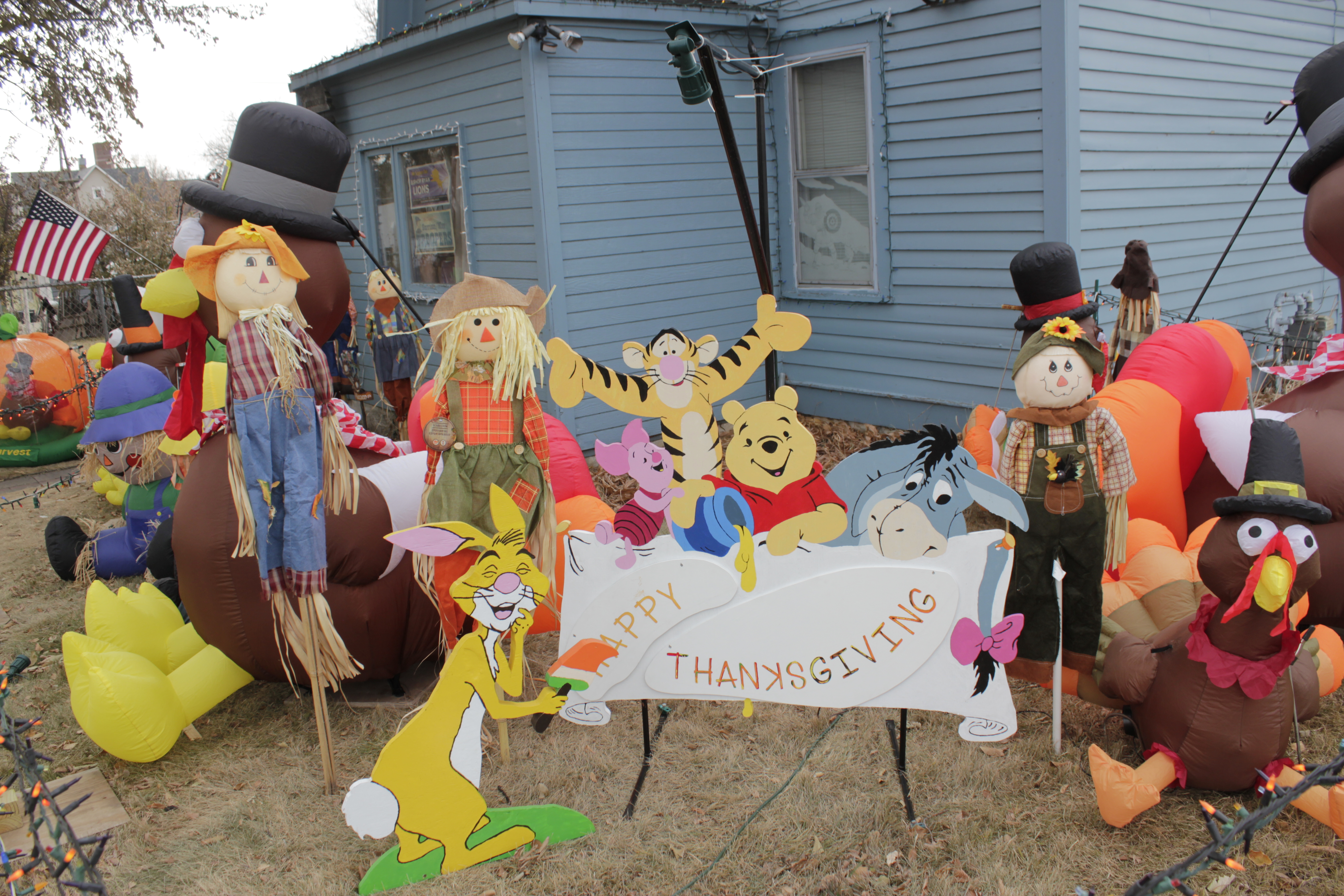 Happy Thanksgiving!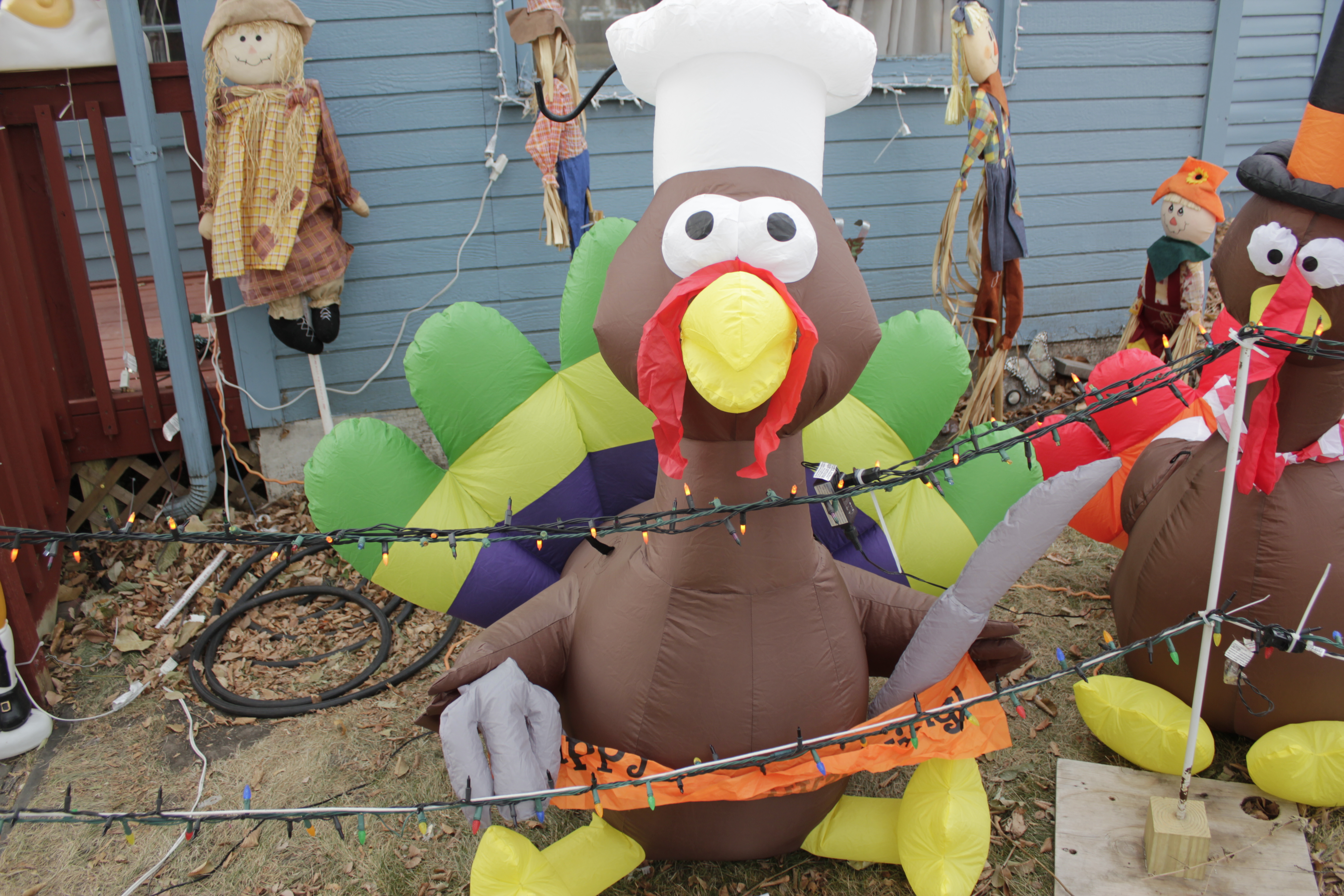 Mister Turkey Chef is ready to prepare the Thanksgiving dinner.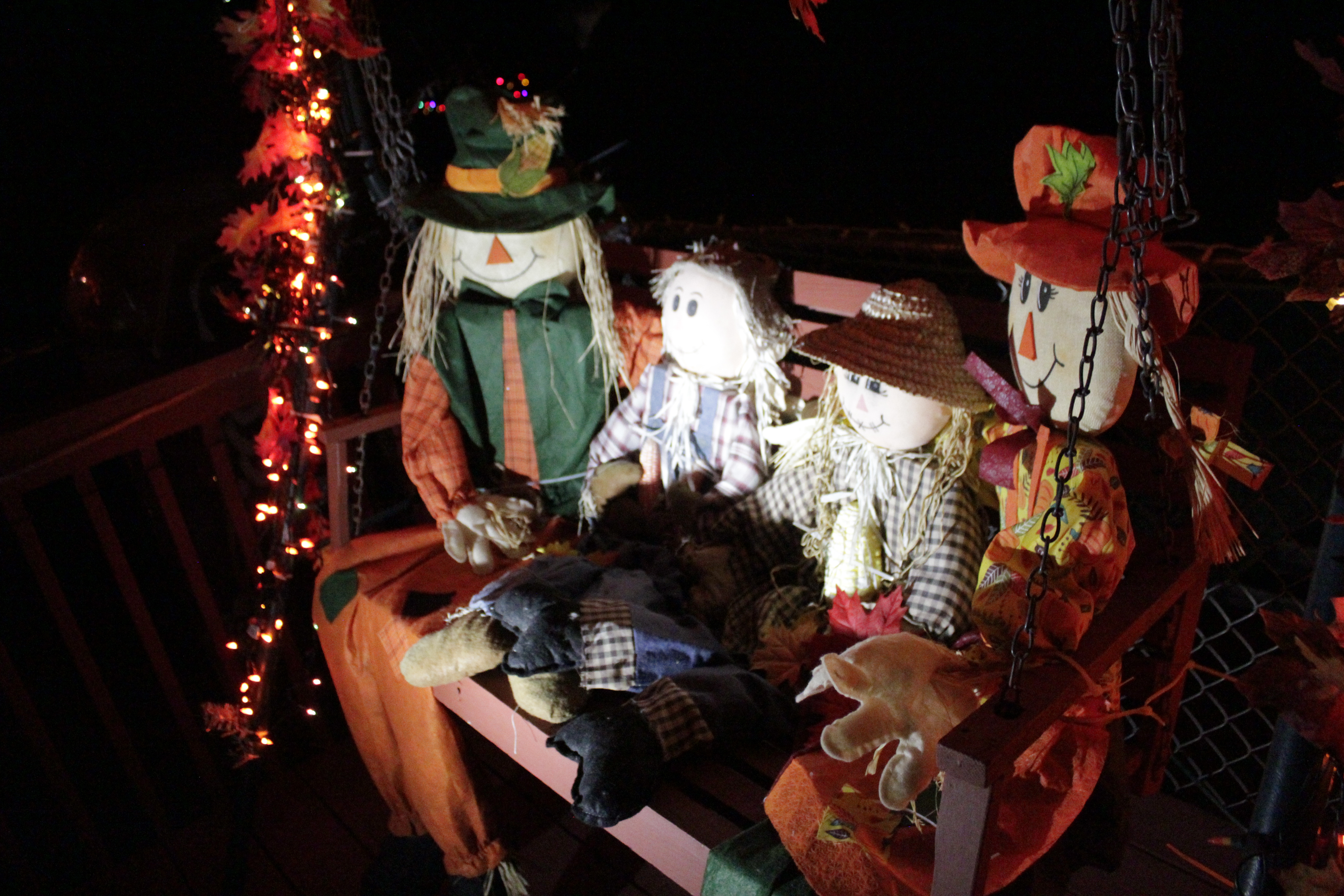 Scarecrows after dark…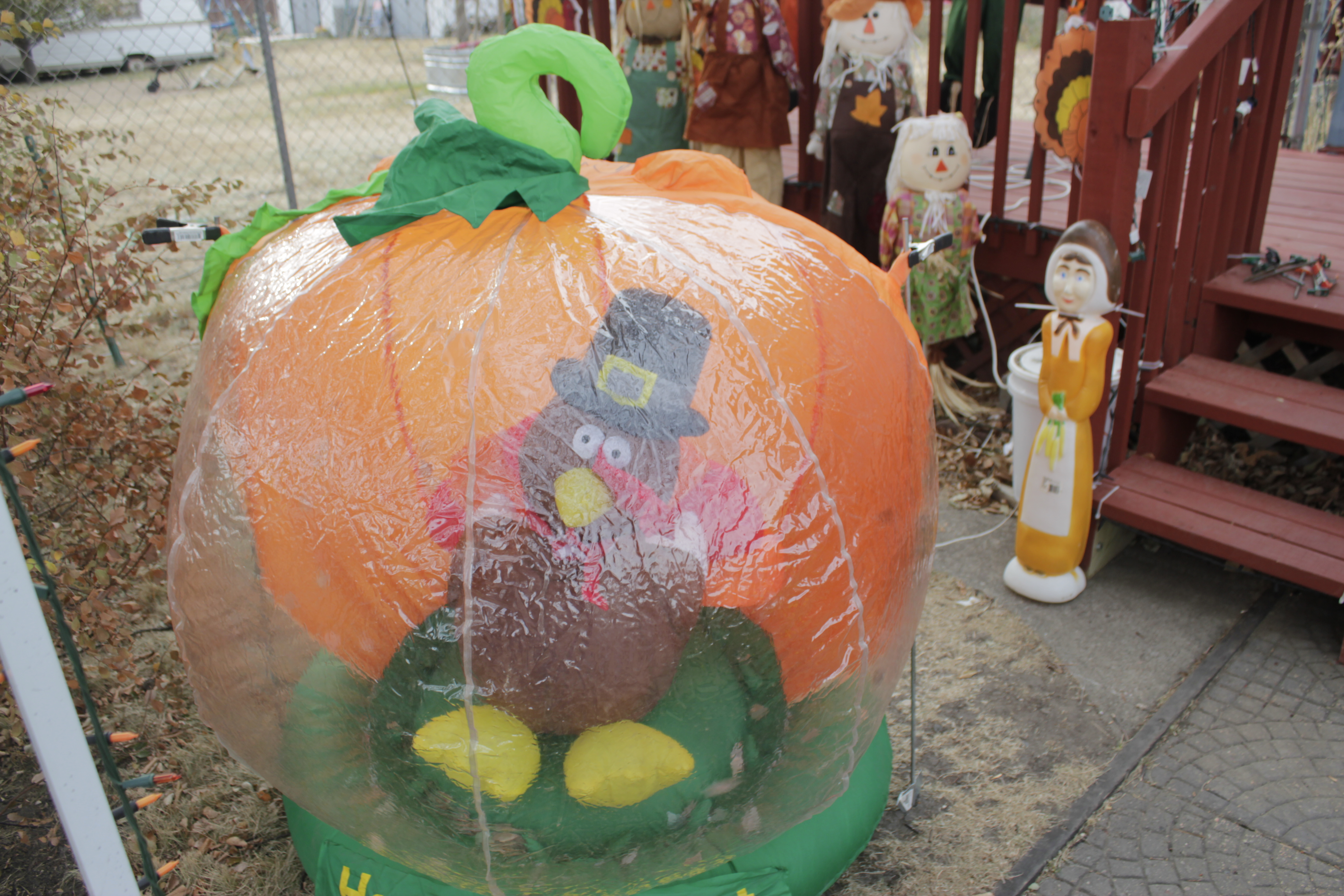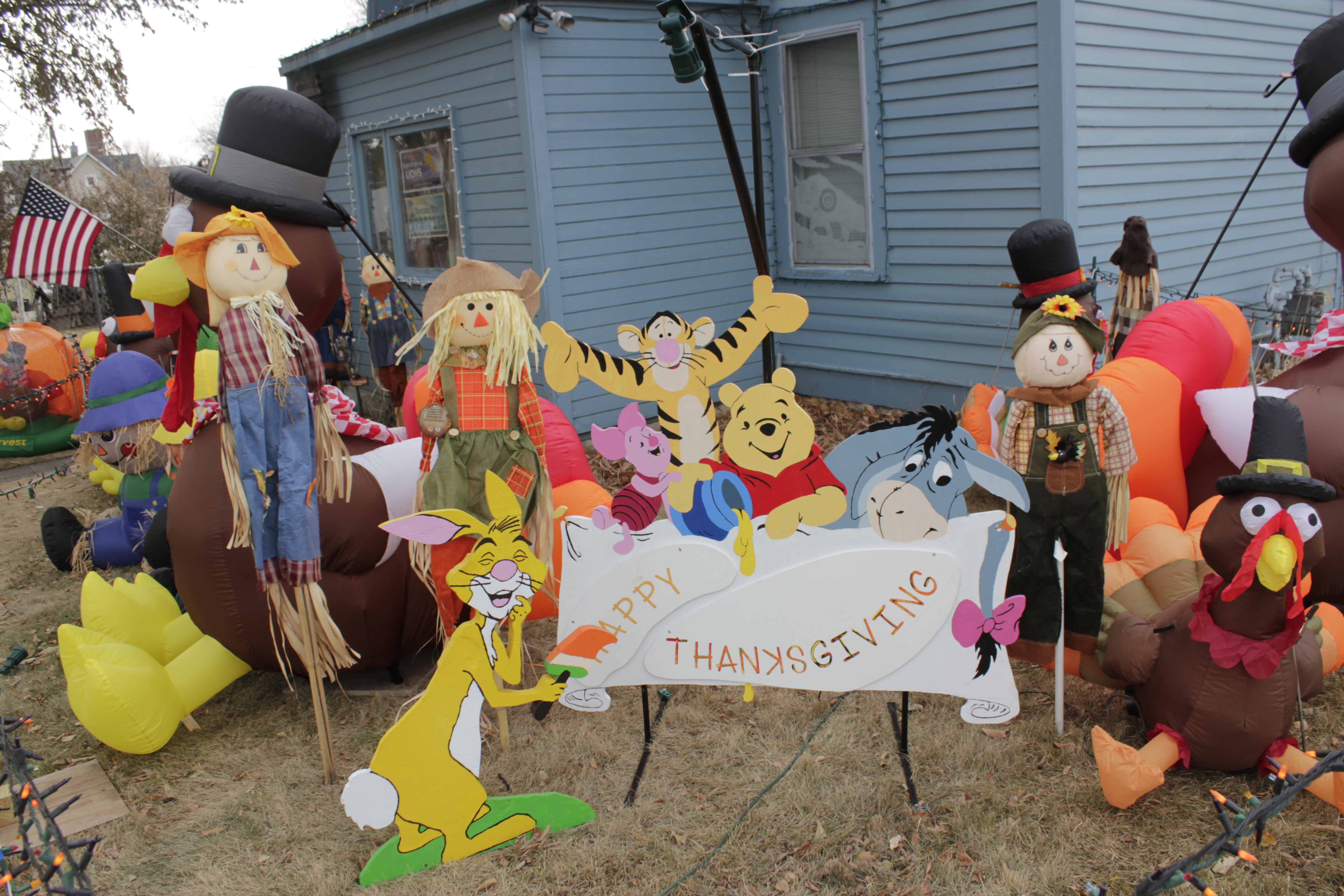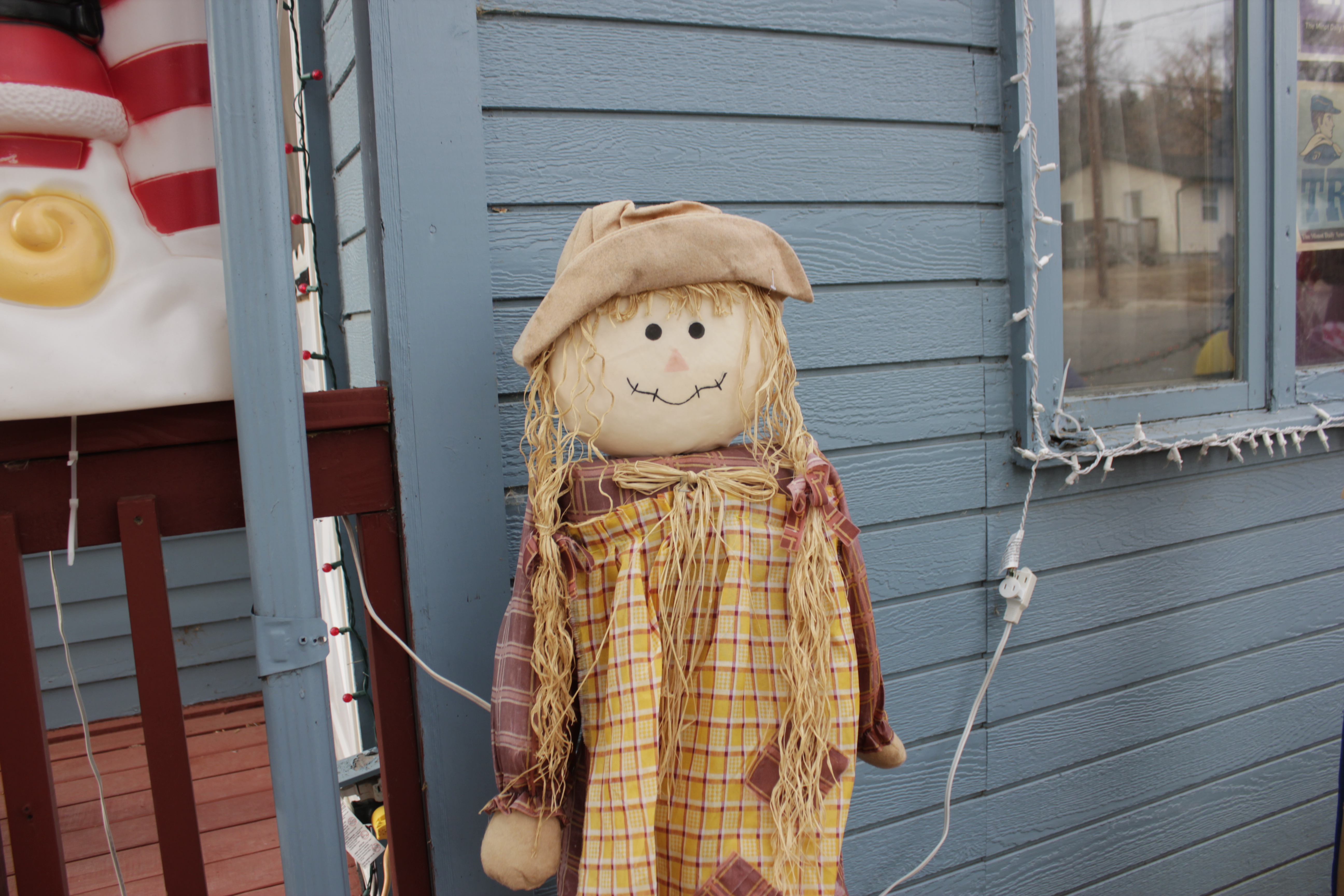 She started it all — she was the very first scarecrow girl we got.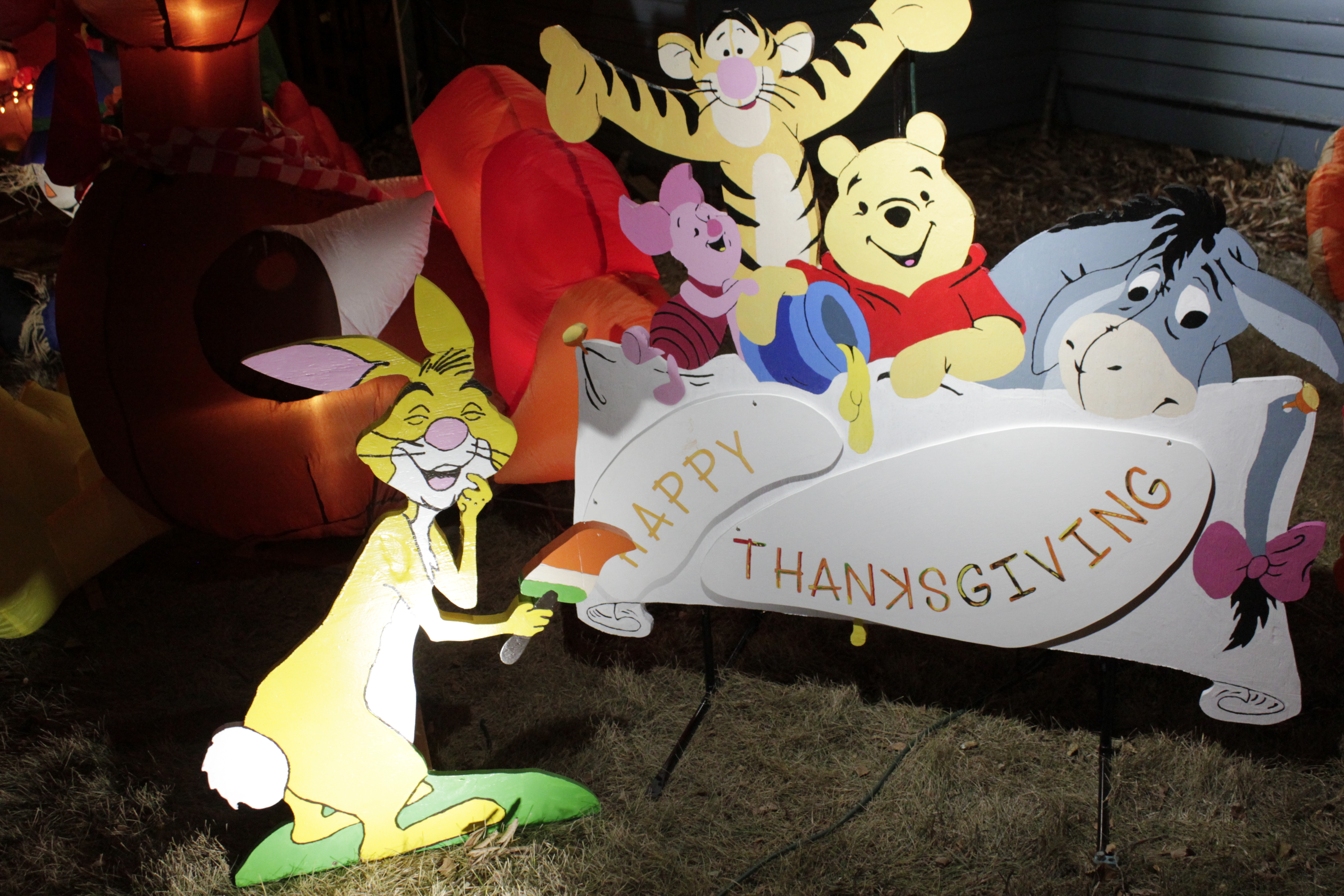 Rabbit after dark — he does look a little bit sneaky, doesn't he?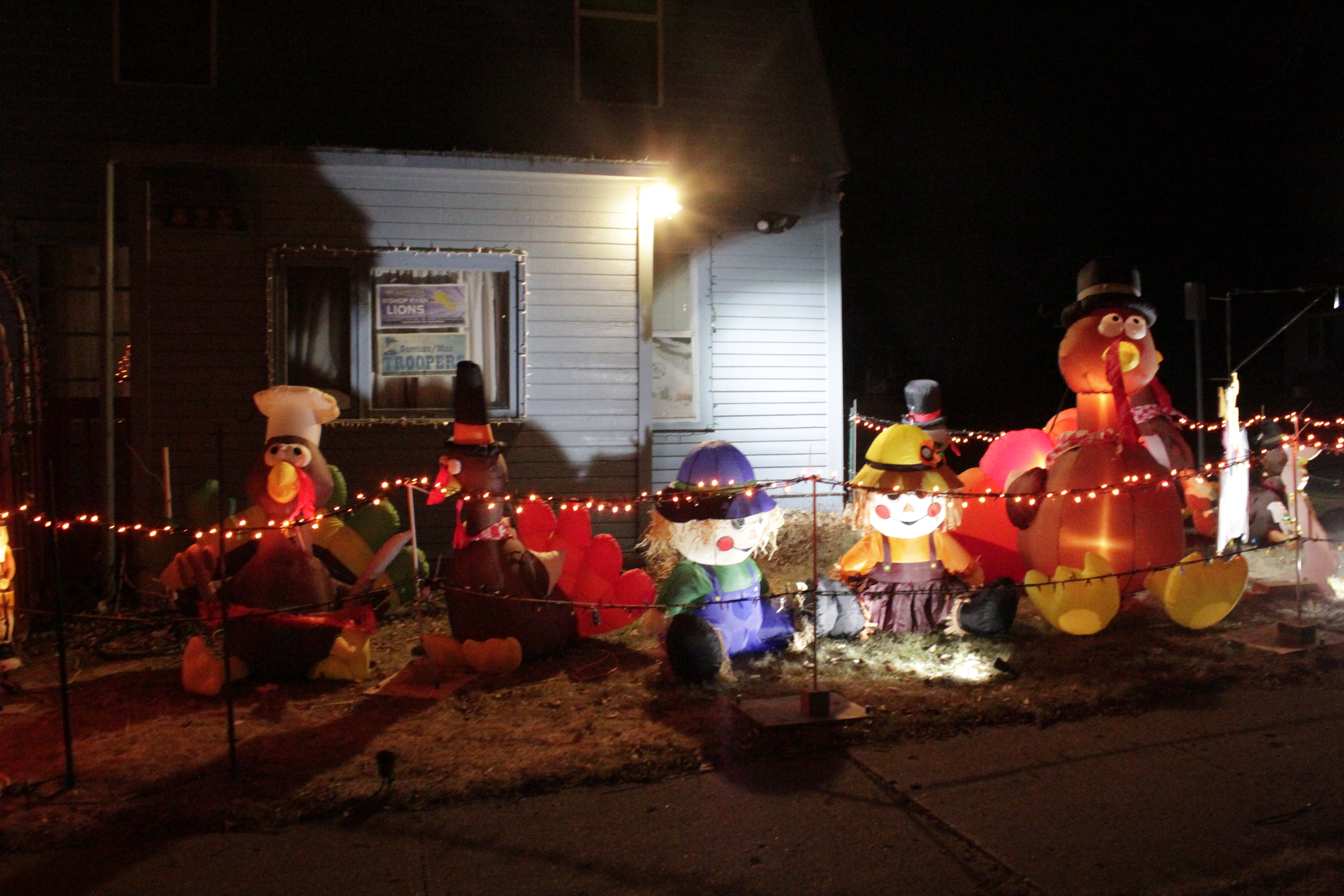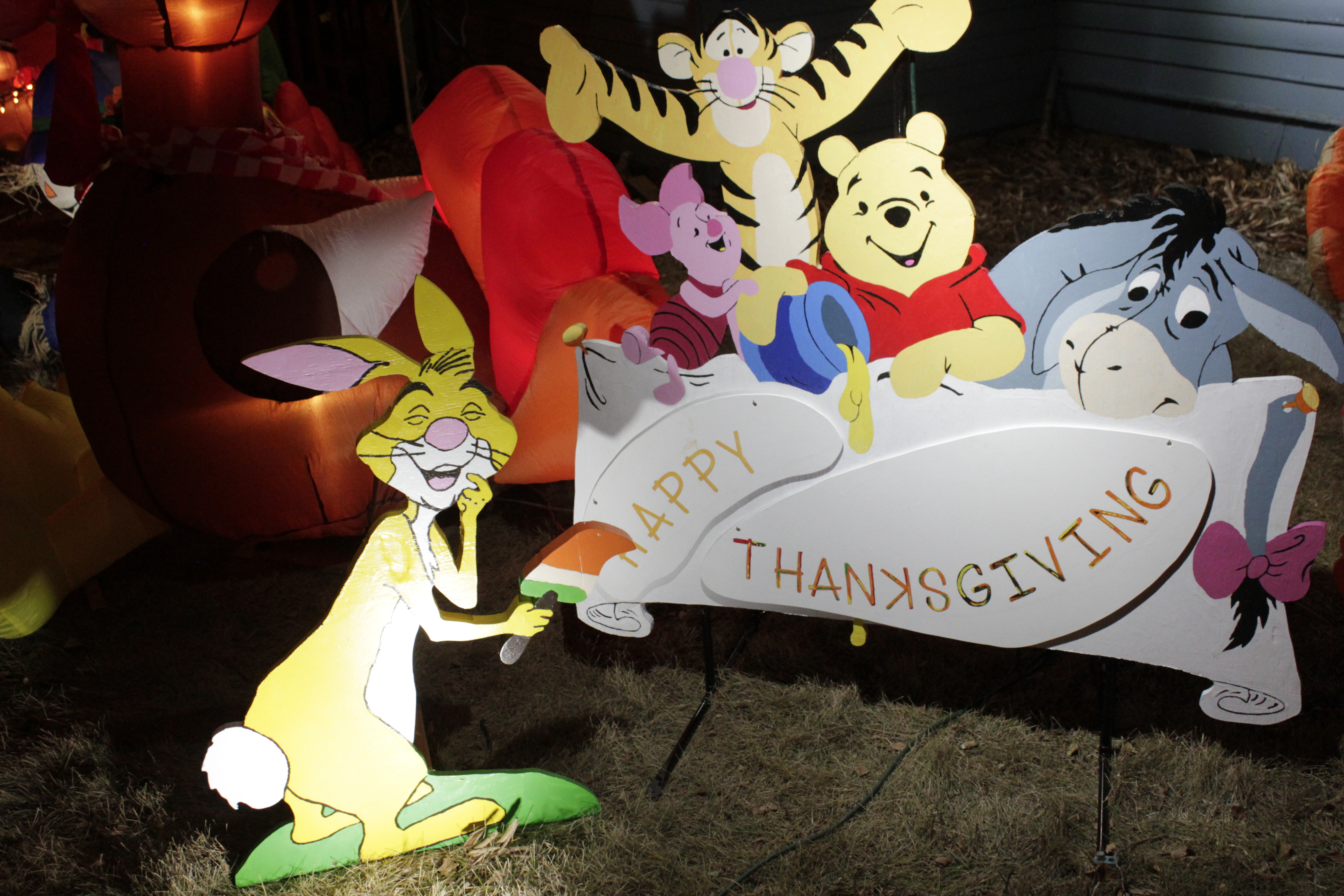 Happy Thanksgiving to all, and to all a good night!