shop local?
The local radio stations are promoting a "shop local" campaign in Minot. They are asking the Minot residents and businesses to sign a pledge to buy local instead of buying online.
I already look for the "Made in the USA" label. If I cannot find *that* I still try to avoid buying anything made in China. Whenever possible — there are some things I cannot avoid purchasing from China, but I do make a serious effort to *not* buy things made in China whenever possible.
No, I don't think my minor purchases will make any real difference in the trade wars. However, I also don't think I need to contribute to the problem!
That kind of "buy local" is **not** what this campaign is promoting. They are not promoting the "Pride of Dakota" campaign, which I do fully support. They are not promoting the local crafters, the local industry, or even our local clothing factory.
Stop!
This is a campaign to stop people from buying anything online.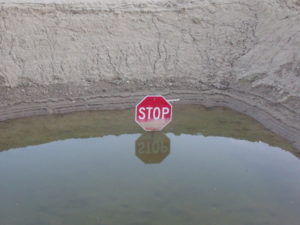 STOP!
Their position is that buying on line is stealing from the local community.
Buying online robs the community of sales taxes, sales taxes that will make the sun shine and the birds sing, sales taxes the city can use for paying for boondoggles like the ill-fated parking garages downtown.
I actually might **want** to sign this pledge, as it does fall under my personal shopping policies in many ways, but it rubbed me the wrong way when I listened to our fearless leader hizzonerthemayor promoting this pledge.
MY problem is, the city of Minot, the Minot Public Schools, and Minot State University need to take a "HIRE LOCAL" pledge before I can take this campaign seriously. Whenever there is an opening for a great job, these outfits embark on a nationwide "search for the best candidate."  They do not promote from within, they prefer to demoralize their employees by hiring a new boss over their heads.
When these big employers start hiring people and giving them the opportunity to "work their way up" — after all, isn't the great American dream getting hired in the mail room and being able to move all the way up to the top ranks by using your own talents? I would be thrilled to shop local when they all commit that they will stop bring in the top management from outside the organization — when **they** stop buying them online, as it were.