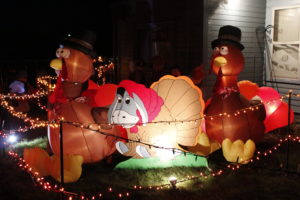 We hunted for something like this for years, and finally realized that the only way to bring him into our Thanksgiving display was to make him ourselves!
Eeyore and Pooh were both made from one single sheet of exterior plywood.
I had thought about doing something larger, but discovered that using the half-sheet is as much weight as I can maneuver for painting. Even as a half sheet, it was still pretty heavy for me to lift.
In order to keep the plywood from scratching my table, I used an old afghan over the table to provide a cushion layer between the two flat pieces of wood.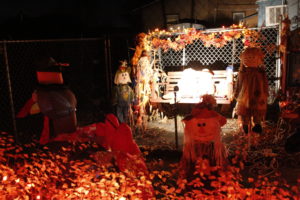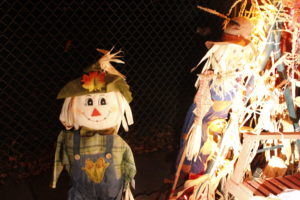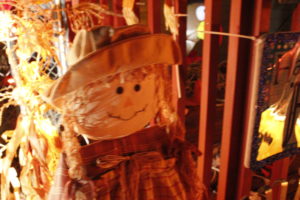 This little scarecrow girl was the very first one we purchased for our autumn yard.
She still makes me smile.
She has held up very well over the years, as the November weather in North Dakota has plenty of extreme events. She has encountered wind and rain, ice and blizzards, sun and snow…but she keeps smiling!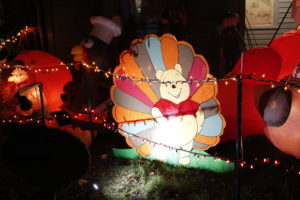 Pooh was the other half of the plywood sheet.
He started out as a four-foot-square piece of plywood.
Now everybody knows how **I** spent my summer vacation!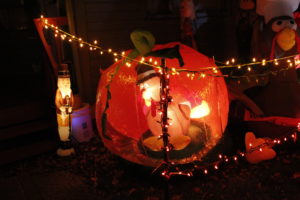 Turkeys and scarecrows and big smiles galore!