The lights are on!
The lights turned on for the season on Monday, October 1st.
Lighting schedule is more-or-less 5:00 PM to 10:00 PM every day, but high winds and other weather-related issues can cause a shutdown of some parts of the display.
The radio station is "on" 24/7, with some new music selections for this year, as well as some old favorites.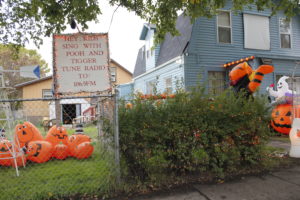 The pirates seem to be taking over…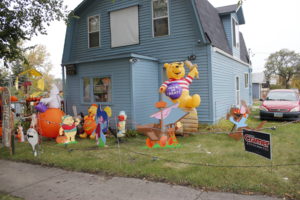 Pooh, Piglet, and Roo are busy on their Pirate Adventure!
Their Pirate Ship is ready to sail the seven seas!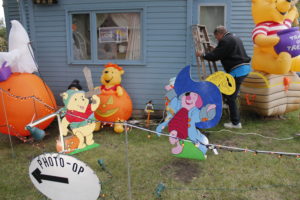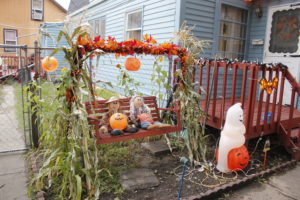 The scarecrows like swinging, so they will sit there patiently as they wait for Halloween to arrive. They are holding their trick-or-treat buckets, and they are both happily anticipating treats and treasures to fill their buckets this Halloween!