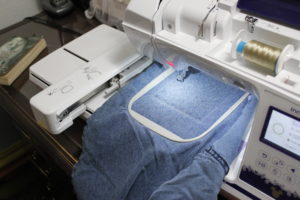 Second round of Pictures from the Quilting project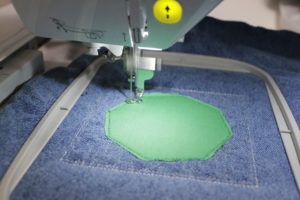 applique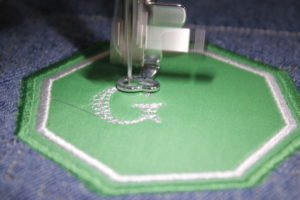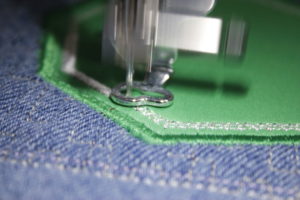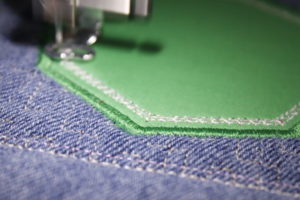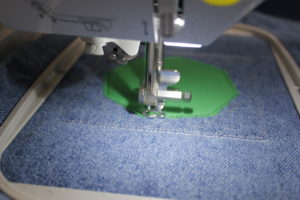 New technique on this quilt. I will pretend like it was easier the second time…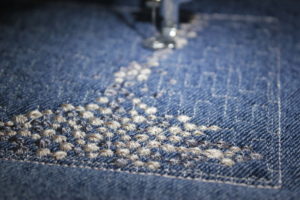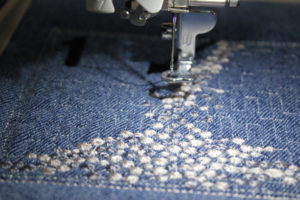 The falling gravel — eventually it will make sense
**crosses fingers**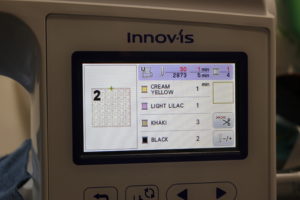 Quick block, this one – there are a few of these blocks that just have the quilting and a number, so those go really fast.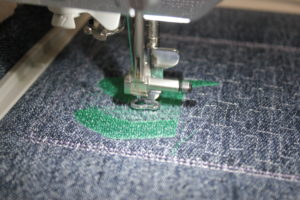 This one did NOT go very fast at all, as there was a steep learning curve on this block — both times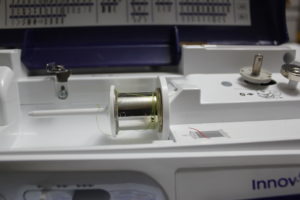 and a minor miracle, too!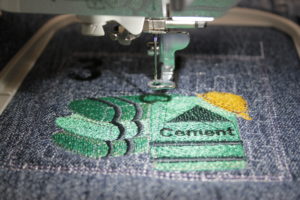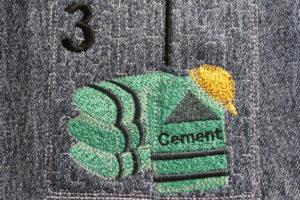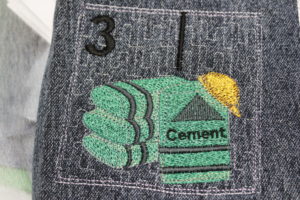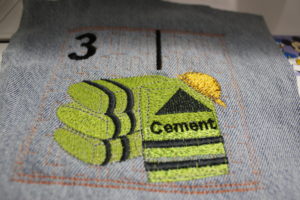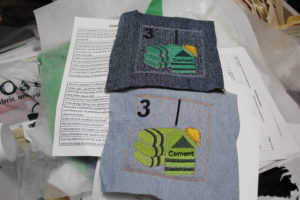 Both of the finished cement bag blocks, side-by-side.