Mis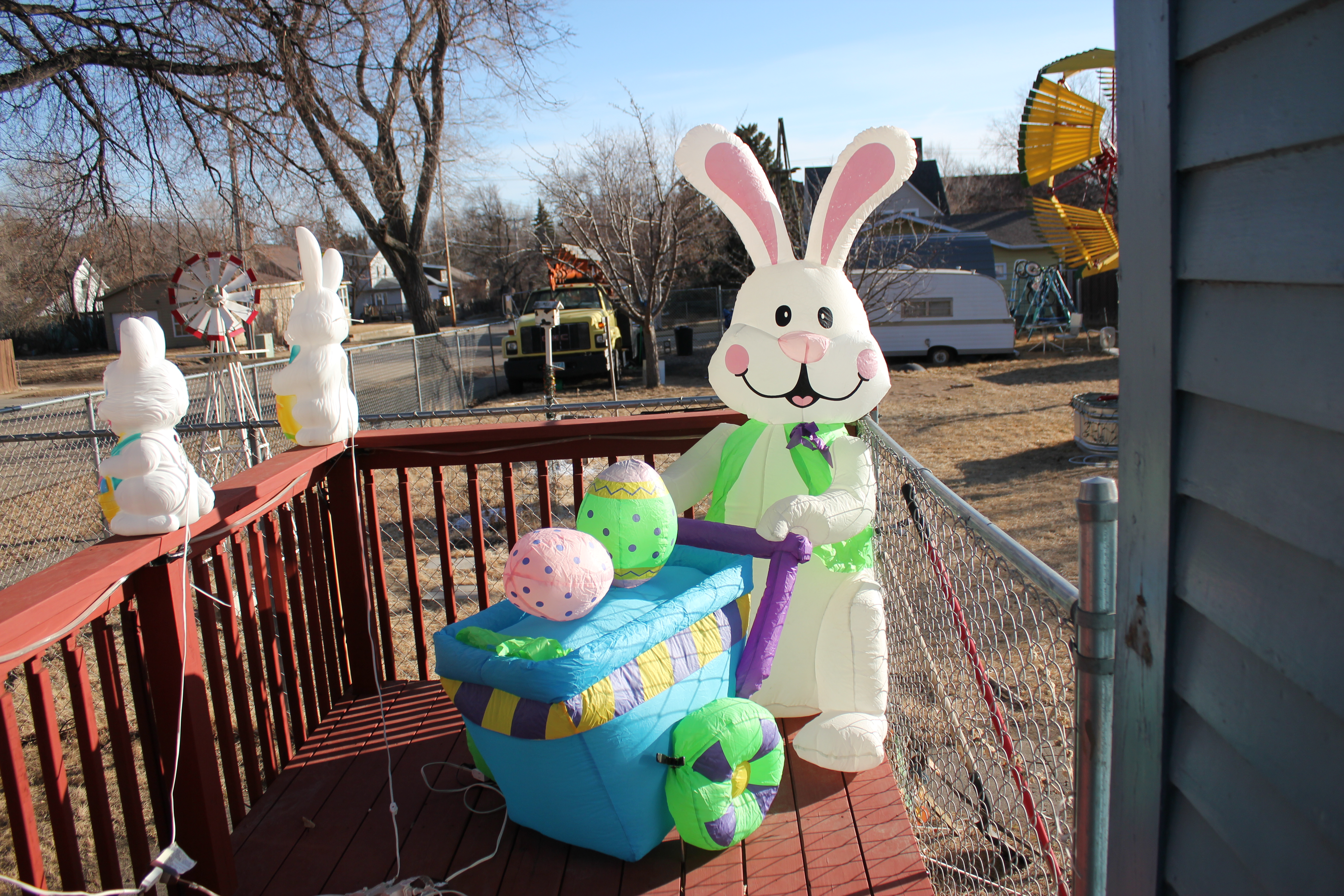 ter Bunny guards the porch. No porch pirate will get the eggs while he is on duty!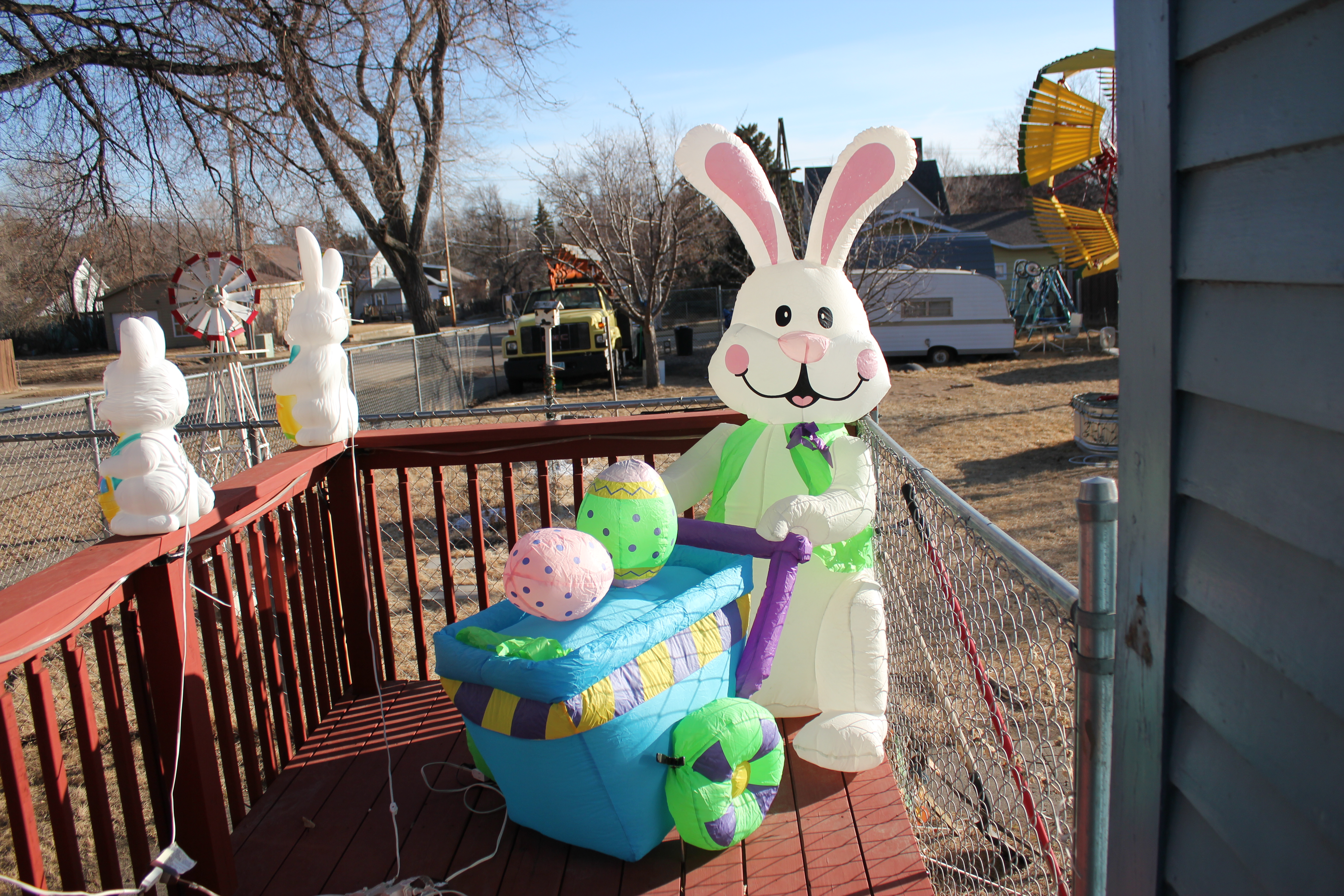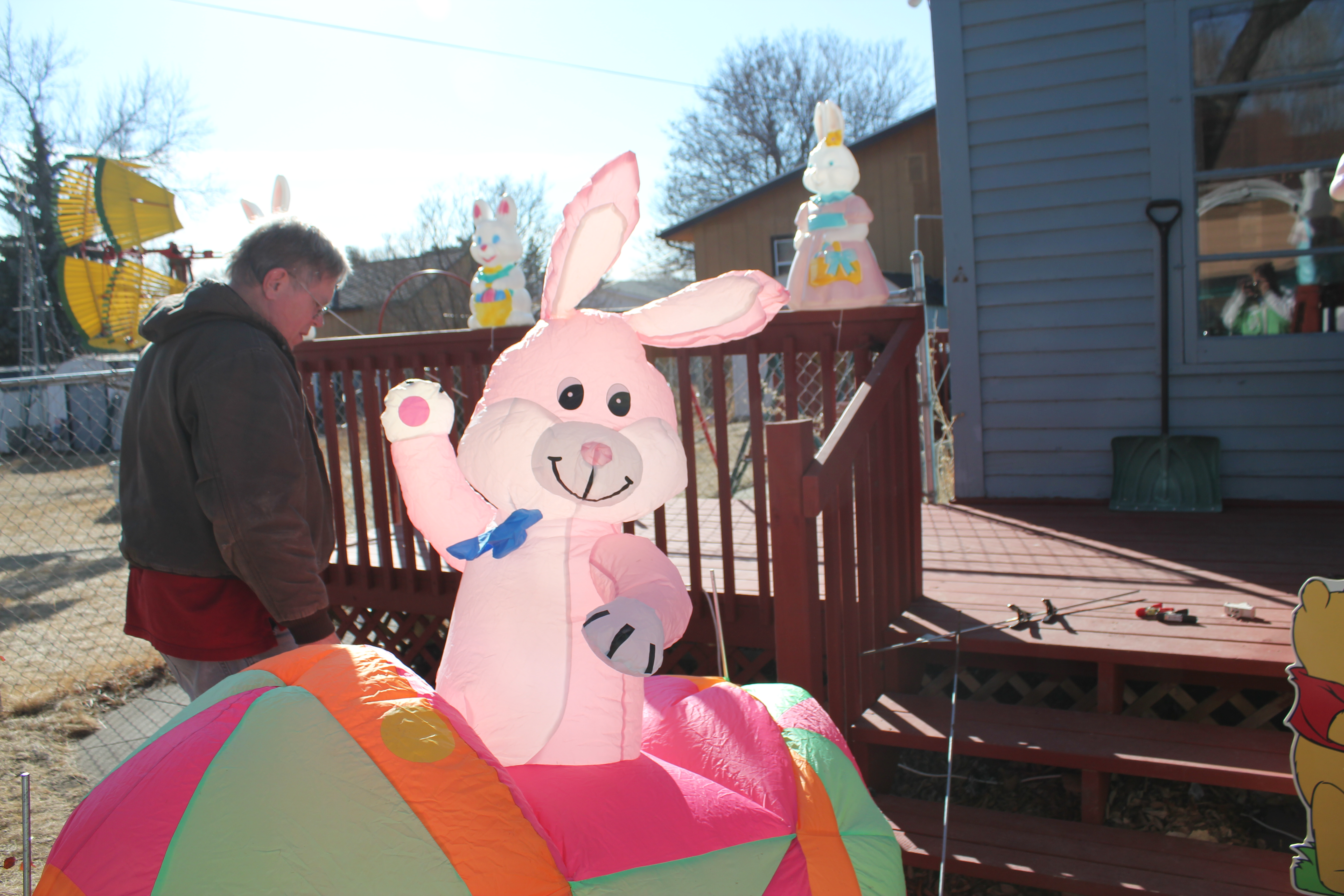 Racecar Bunny is on patrol!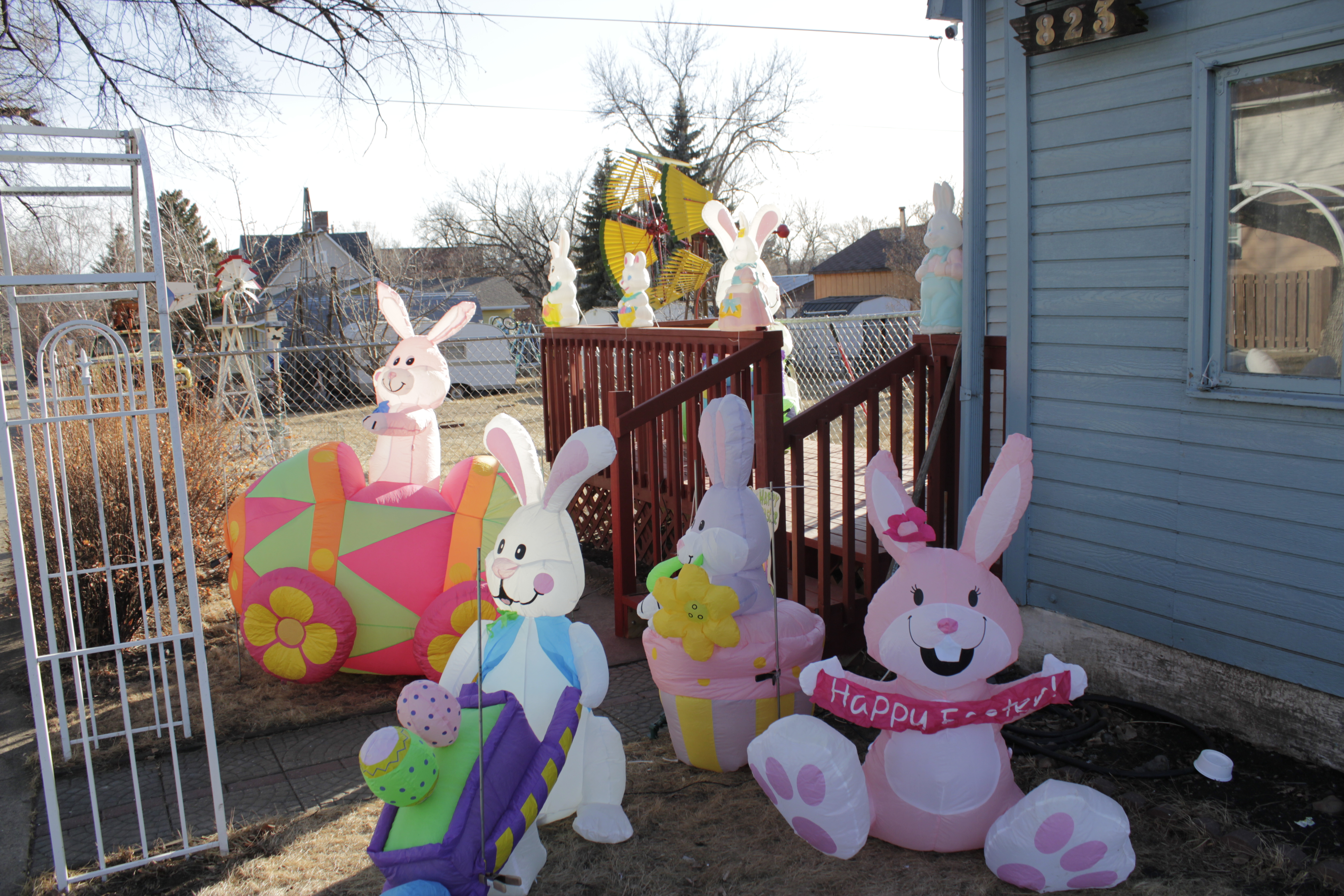 Happy little bunny is wishing you a Happy Easter!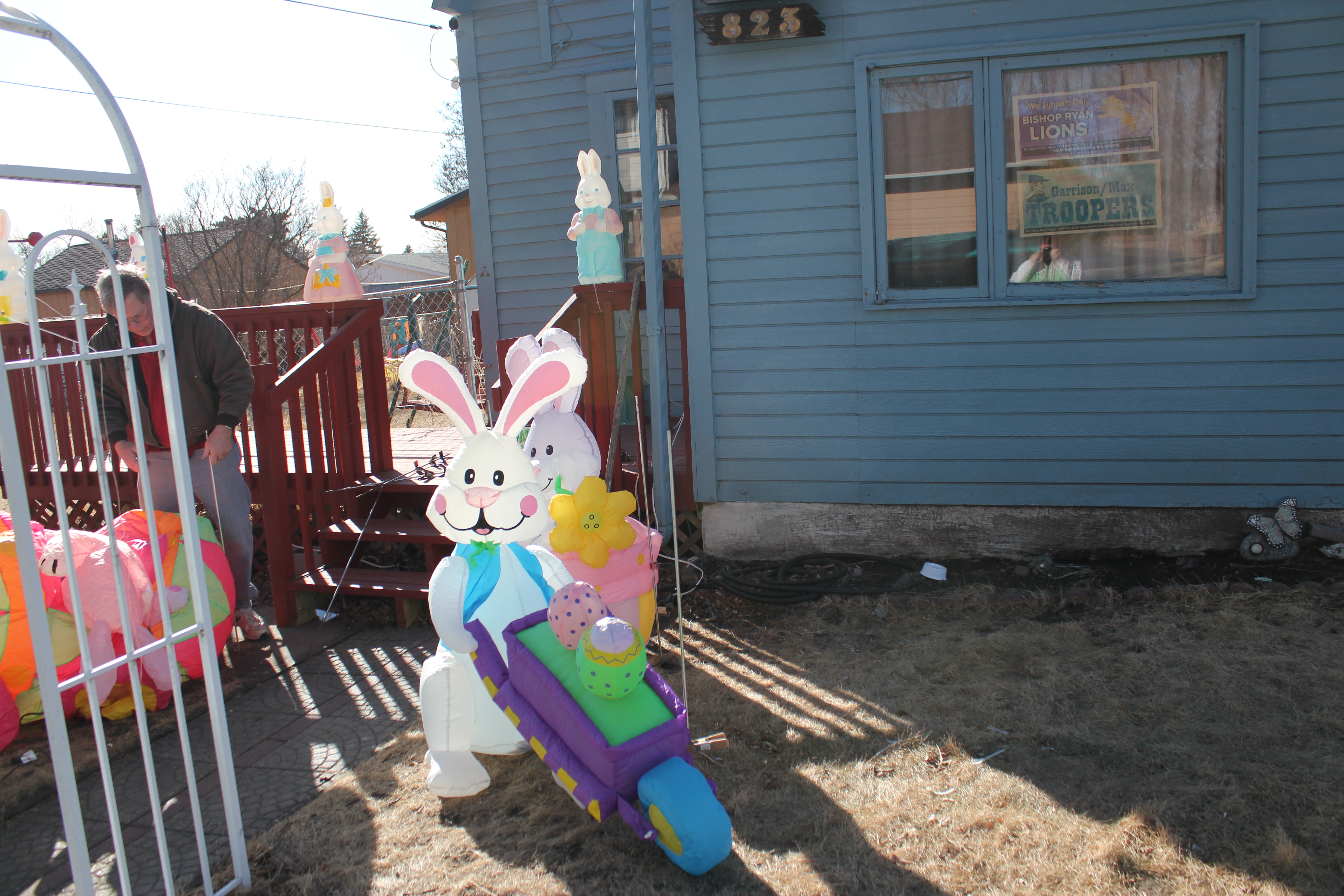 This cheerful little guy keeps all his eggs in the wheelbarrow!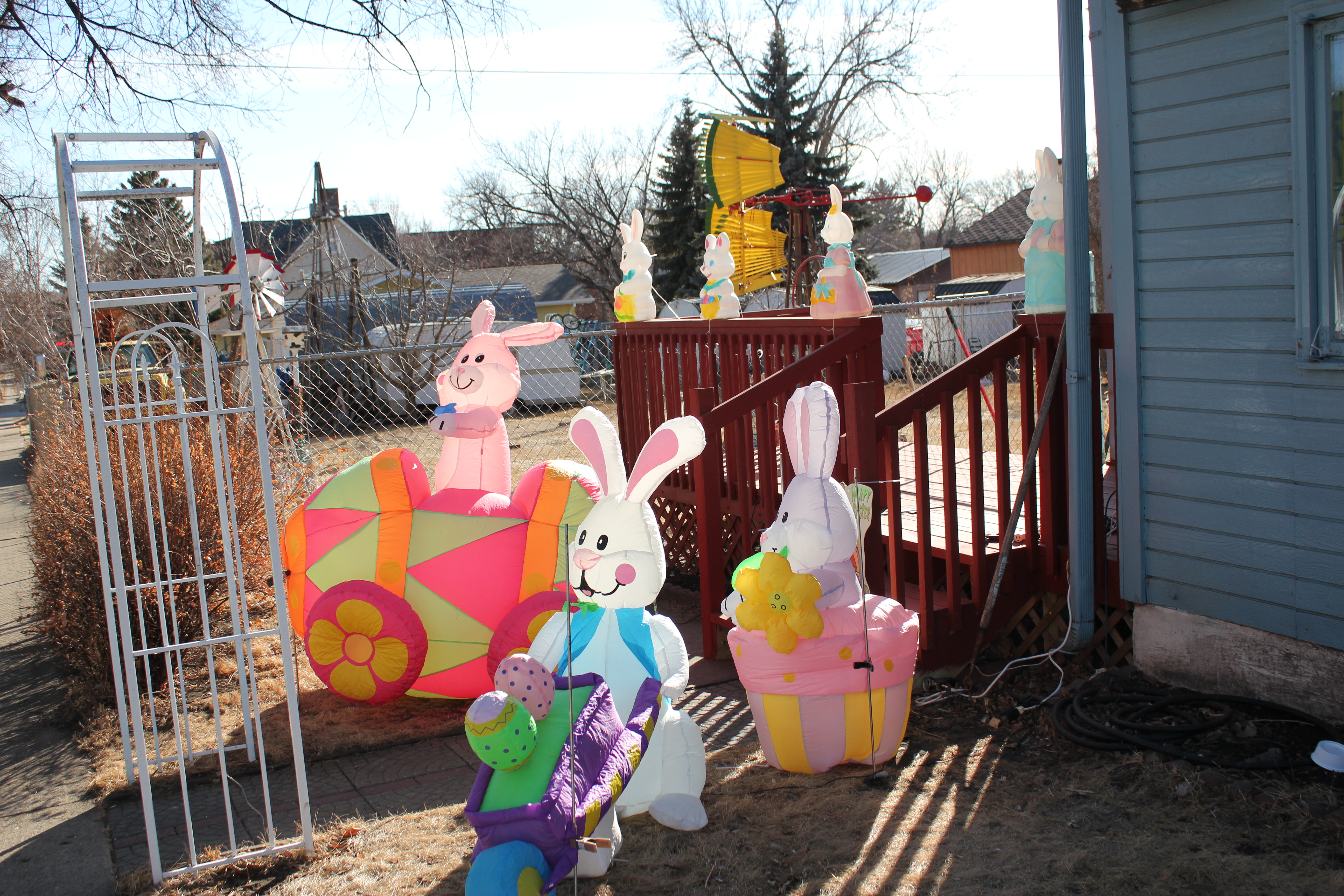 Flowerpot bunny is kind of shy, but we found him!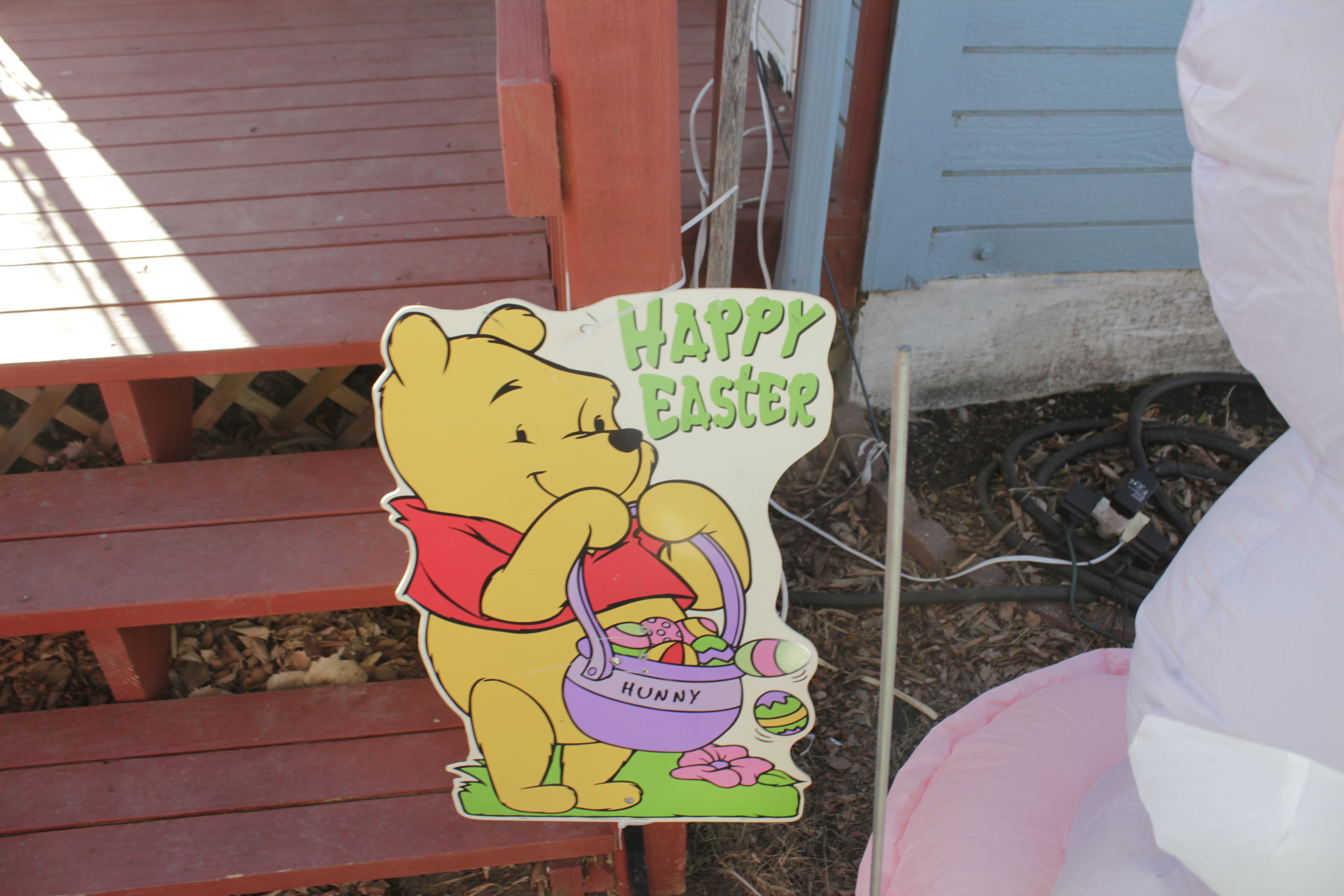 And Winnie the Pooh wishes you a Very Happy Easter from the House at Pooh Corner in the Neighborhood of Make Believe!